Member Benefits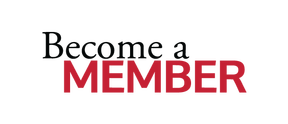 Your annual investment in membership is based upon the number of rental units that you and/or your business entity own and a one-time processing fee of $50.00.
Apartment Properties or Residential homes of 50 or more units require their own membership.
| | |
| --- | --- |
| 1-8 rentals: $186 | 100-199 rentals: $246 + 2.50 per unit |
| 9-32 rentals: $186 + $2.25 per unit | 200-499 rentals: $276 + $2.50 per unit |
| 33-49 rentals: $186 + $2.50 per unit | 500-999 rentals: $306 + $2.50 per unit |
| 50-99 rentals: $216 + $2.50 per unit | 1000 + rentals: $414 + $2.50 per unit |
Upon joining you will receive education and social networking opportunities. You will also have the opportunity to purchase a copy of the TAA REDBOOK which offers legislative, legal reviews, and sample forms that pertain to the Texas Rental Industry. This is a valuable tool for all members.
Additionally, as a member, you are entitled to purchase and use the TAA leases and other copyrighted forms that are available to members only.
It is important now, more than ever, that owners be aware of the laws pertaining to our industry as they are ever-changing, and have a voice in those changes. This is being accomplished through our local, state, and national associations. We welcome your donations to our Political Act Committee (PAC) fund to help us further accomplish our goals and further your interests at all these levels. Unfortunately with lawsuit abuse rampant, we need to protect our industry against the high dollar awards and settlements being made.