Legislative Updates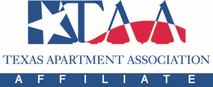 Senate may vote on property tax reform bill this week;
TAA tracking more than 500 bills in 2017 session
The Texas Senate may vote on SB 2 this week. The bill, by Sen. Paul Bettencourt (R-Houston), seeks to curb local property tax increases and require more consistent practices by appraisal districts. The Texas Apartment Association supports this bill.
Did you know that TAA is monitoring more than 500 bills this session? We're working every day to protect your interests and help the Texas rental housing industry grow.
Get the latest on TAA's legislative agenda and the current status of TAA-supported legislation by visiting the TAA Legislative Issues page.
---